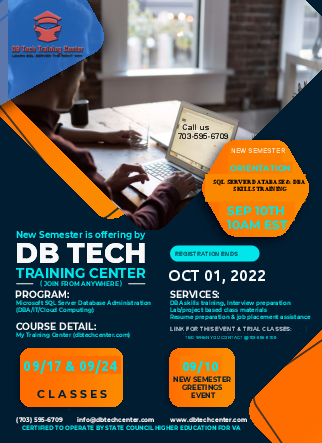 Greetings event for new semester
Please join the online new semester greetings event on 09/10/2022, Saturday at 10 AM (EST). We are offering two FREE trial classes (actual classes). After trying our free classes, if you feel DB Tech can help you with your future career movement, enroll; otherwise, DON'T!
OVERVIEW

EVENT PARTICIPANTS
Our online class session will give you the same experience as your onsite class participation. DB Tech is offering online classes only at this moment. If you would like to try our free online trial session, let us know.
Before every session/semester begins, the center always has an open house for the new students. This is an excellent opportunity for you to ask any questions that you might have before starting with us. Even though we have an FAQ on our main page, we find out that we will never have enough space to add all the questions and concerns you might have. That is why we strongly advise you to come to our open house or greetings session online or onsite, whichever is available.
Come to see where we are located, ask questions, and be prepared.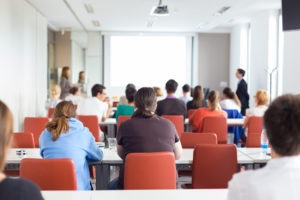 Microsoft SQL Server Database Administration
Open to all new and prospecting students who want to know what they will learn and how the program will be delivered. This is a great opportunity for them who are seeking for a new career but unbale to decide what career path they should choose.