Current Events: Join virtually from anywhere
Contact us for the meeting link if you are interested to attend our new semester orientation or our free trial classes.
DB Tech is welcoming you to attend our current event, it is free, and you have no obligation before or after the event.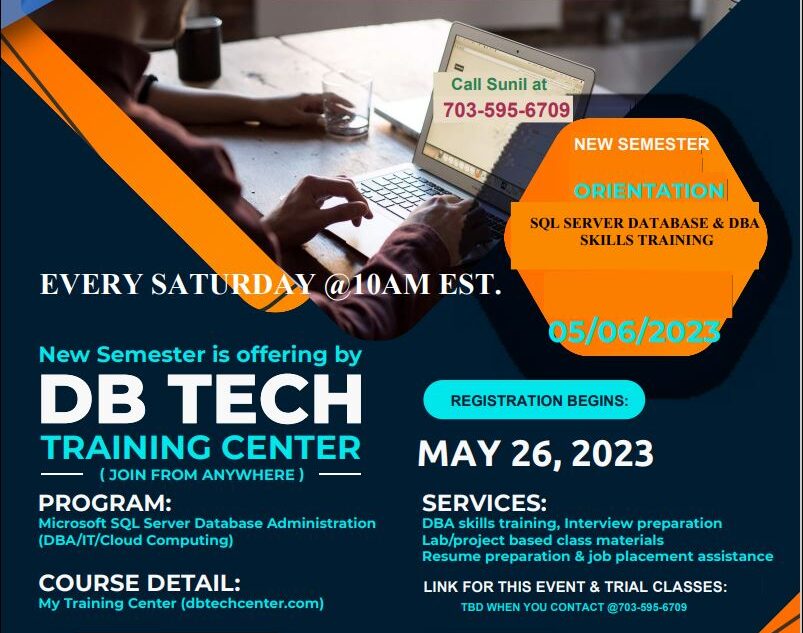 Please join the online new semester greetings event on 05/06/2023, Saturday, at 10 AM (EST). We are offering two FREE trial classes (actual classes). After trying our free classes, if you feel DB Tech can help you with your future career movement, enroll; otherwise, DON'T!